"We wanted to connect with people".
---
As researchers we work with data; millions of lines of code, statistics and figures, tables and graphs, funnel plots indicating patterns and outliers. But we always need to remind ourselves that every line of data, every entry in a medical record or hospital database, relates to an individual journey. We got involved with cancer research for different reasons but ultimately we are all passionate about improving outcomes for cancer patients, the individuals behind the data that we use to investigate and understand the disease.
Unlike biomedical research into cancer, involving drugs or treatments, clinical trials or patient level studies, there is less of an obvious way for epidemiologists and statisticians to engage with the public and involve patients in our research. What we do is often not well understood and the value of health data for research is sometimes overlooked.
For all these reasons, we wanted to step away from our computer screens and the data, and connect with those affected. We wanted to interact with cancer patients and carers, to understand their experiences with the disease, and have the opportunity to share with them what we do, and how it involves them and their data, and why this is important. We wanted to open a dialogue and encourage mutual understanding, and we wanted to do this by creating a safe and open space for sharing, for reflecting and for expressing what can sometimes feel 'inexpressible'.
What better way to do this, to bring people, strangers, together than through art? Anthony, a Research Fellow at the London School of Hygiene & Tropical Medicine came up with the idea after discussing the effectiveness of art as therapy with Jayne Dent, an artist currently based in his hometown of Newcastle. She works with many artistic forms but was interested in the use of mono-printing as a form of expression. Mono-printing is a simple technique that creates a one-off 'mono' print on paper. It is an artistic form that does not need prior experience of art, specialist equipment or careful planning. It is an instant form of expression where images and text can be combined to produce a unique piece of work.
Anthony brought in Camille and Yuki, two other staff from the Department of Non-Communicable Disease Epidemiology, and together we put in a proposal which was awarded funding from the School's public engagement small grants scheme. This enabled us to go ahead and prepare a workshop, facilitated by Jayne, and an exhibition in Newcastle.
With the help of the Cancer Research UK Centre in Newcastle and Maggie's Centre at the Freeman Hospital in Newcastle, we were able to reach individuals in the local area that responded to flyers and social media postings advertising the event. The one-day workshop took place in late November 2018.
The 8 participants, including 7 cancer patients and 1 carer, that came along to the workshop were a special group of people who, through their courage and openness, and their willingness to fully engage with the experience, made the event a unique experience for everyone involved. We were delighted with the wonderful, expressive and moving prints they produced, as well as their observations of the day:
---
Being in the space, meeting other participants, being able to talk (and cry) freely, and being pushed to express feelings visually – all of this had a profound effect on me.
Coming together with strangers to share and learn something new was surprisingly calming …. a great way to cope with life's traumas!
---
For us, the experience brought the human element to our daily work, the connection we were looking for. It provided the contact and the opportunity to talk to the participants about their individual journeys. It was a unique and valuable insight into the living with the disease.
Throughout the day we were able to tell them about the work that we do, how it relates to them and how their willingness to share their experiences, and their data, makes the research that we do both possible and relevant. It also gave us a fresh perspective on research questions and proposals we are considering, by reflecting and discussing the patients' journey and their interactions with the healthcare system.
We also learned about the power of creative expression and the ability of art to act as both a form of release and of bringing people together. Before the project, we did not quite realise the power that art had, but watching the participants grow throughout the day, finding new ways of expressing their feelings, was extremely eye opening and gratifying. It changed us all in ways we might not have expected, and was a day we will never forget.
Anthony Matthews, Camille Maringe and Yuki Alencar
---
Our Cancer Journey – artistic expressions of living with cancer
3rd – 5th November 2019
National Cancer Research Institute (NCRI) Conference
Scottish Event Campus (SEC), Exhibition Way
Finnieston
Glasgow G3 8YW
(please note this is closed to conference participants only – we are looking for more opportunities for public displays… watch this space!)
---
Our Cancer Journey – artistic expressions of living with cancer
1st May – 15th August 2019
Seacole Social
15 Tavistock Place
London
WC1H 9SH
---
Opening Exhibition: Our Cancer Journey – artistic expressions of living with cancer
28th March – 3rd April 2019
Newcastle City Library
Charles Avison Building
33 New Bridge Street West
Newcastle upon Tyne
NE1 8AX
---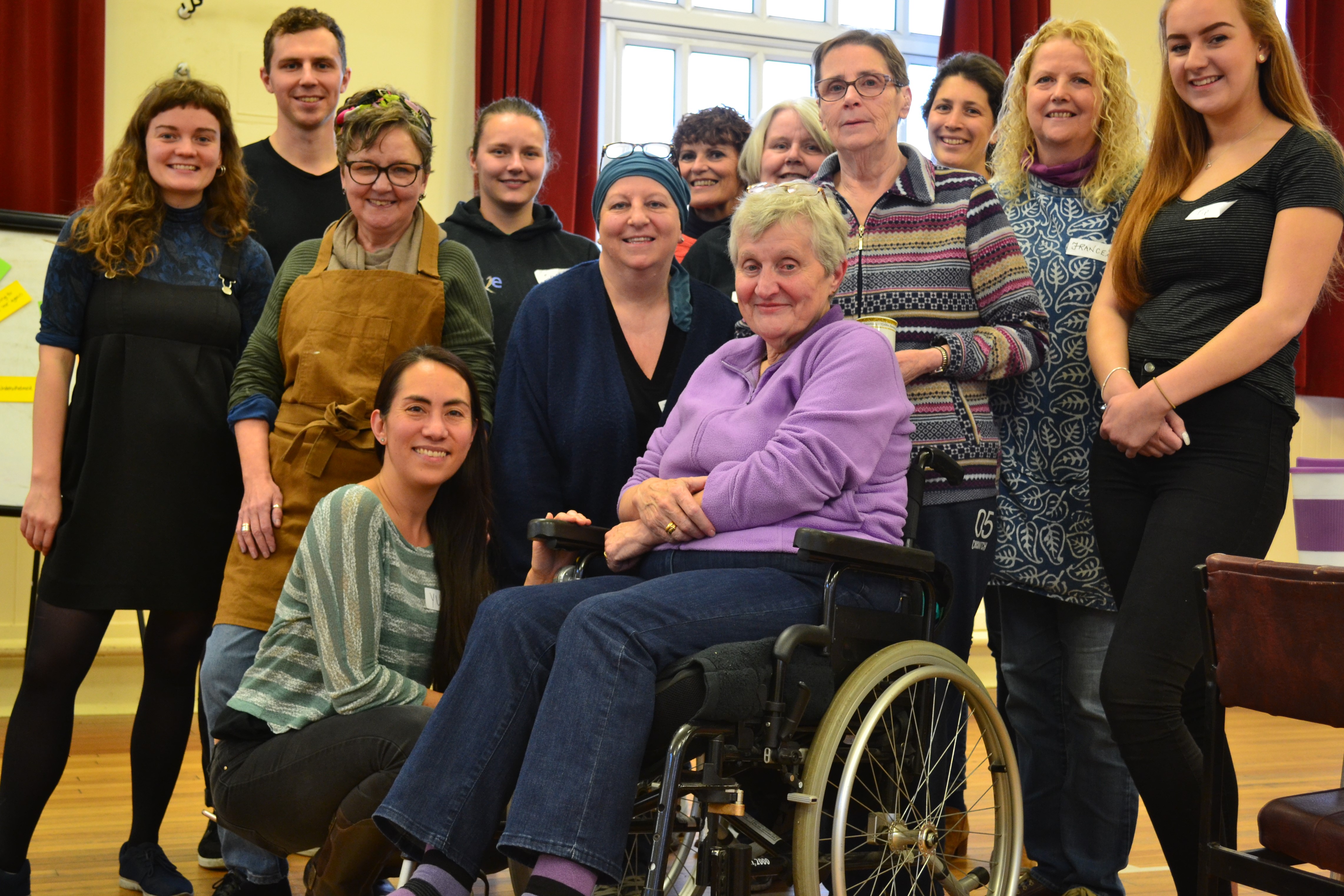 Photo credits: Yuki Alencar – LSHTM
---